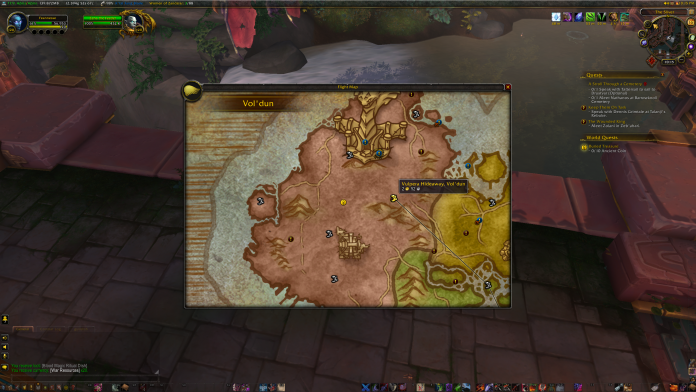 October, apparently, is a little light on the news front. Hopefully that will change come BlizzCon, but in the meantime things of rogue-note are light.
The exciting news is that Mystler has accepted the position of Rogue Guide Writer at Wowhead. As a top theorycrafter and developer for SimulationCraft, HeroDamage, and HeroRotation (check these out, they are awesome) he is ideal for this position. His Subtlety Guide is now live:
Ravenholdt Discord is in need of more moderators, especially for EU and OCE timezones. If you think that you have what it takes and want to work with Don Jose and our other wonderful mods to help keep our little community sane, please apply:
Rfeann is on top of rogue changes. For the latest rogue class and spec updates, bookmark our Changelog:
Ravenholdt apparel, etc. is currently still available on our Teespring store. We are thinking about switching vendors, so if you like these, grab them now.
And as mentioned, BlizzCon is just around the corner. Give a shout-out in the comments if we will see you there!
Follow this week's contributors on Twitter:
---
The internet is full of wonderful rogues doing wonderful things and producing interesting content that furthers the interests and community of our class. Fans of Knives is Ravenholdt's weekly community news roundup that links to the contributions of these rogues for your viewing pleasure. If you have produced rogue related content, feel free to email us at fans@ravenholdt.net and we will check it out. If you include "Fans" in the subject line we will be sure to see it. Follow us on Twitter @Ravenholdt.