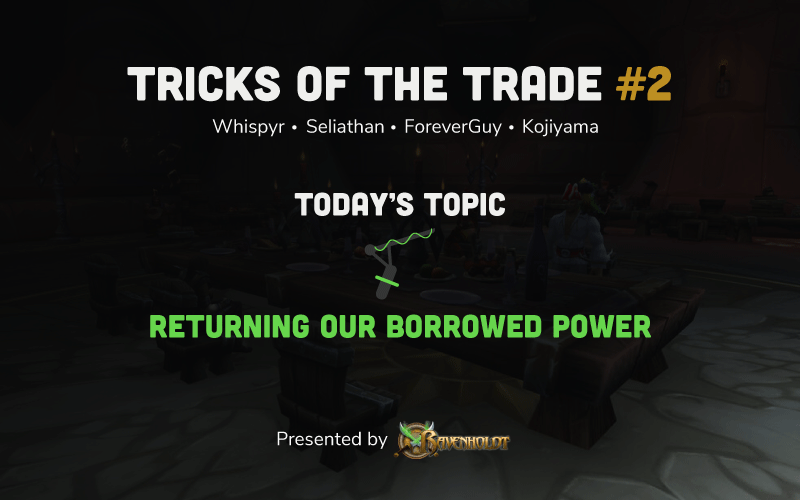 The second episode of the Tricks of the Trade Podcast is here. Hosted by Whispyr with contributions from ForeverGuy and Kojiyama. Unfortunately, Seli couldn't join us on this episode and his absence was definitely felt. But our contributors trucked on and gave us a fantastic podcast with great information. In this episode our speakers discuss PTR testing, thoughts on the tier sets, borrowed power, and more! 
This podcast was created on the idea that it is FOR Rogues, BY Rogues. We encourage everyone who's interested to pop into Ravenholdt and actively ask questions when we go live in #podcast-questions. Also pop in to #podcast-suggestions and let us know what you think on how we can improve and what you'd like to hear about!
Links to Listen:
Follow this episode's contributors on Twitter/Twitch/YouTube:
---
A podcast where you can listen to some of the best rogue players in World of Warcraft discussing the class. We will be hosting discussions about upcoming changes, raids, mythic plus, and more with regard to how it affects Rogues. We can be found live on discord @ https://discord.gg/ravenholdt, so come learn the tricks of your trade. Tricks of the Trade is Ravenholdt's community podcast that is aimed at being "By Rogues, For Rogues". If you are interested participating or even asking questions, please join the discord server and contribute in the appropriate channels! Follow us on Twitter @Ravenholdt.