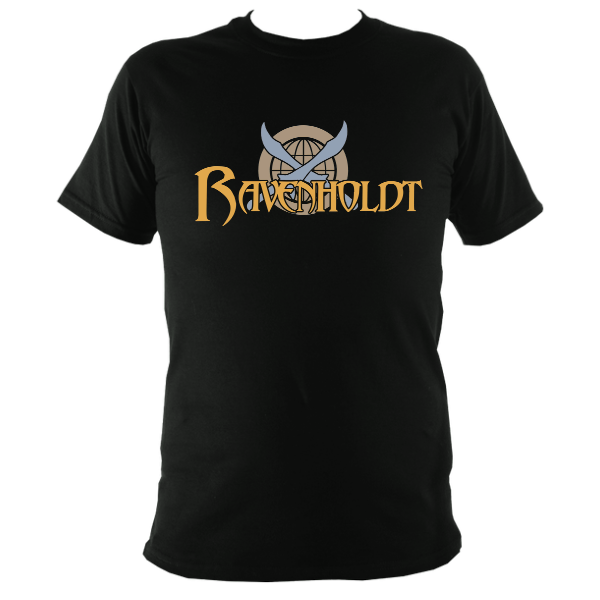 We have a European source for Ravenholdt t-shirts! Our wonderful logo artist, Doug Shuler, designed a simple version of the logo which is available on a unisex black shirt.
We decided to go with a Streetshirts promo to offer these due to the simplicity of the process relative to the items and styles that they offer. What this means is that if you want one you will need to order it by 22 July 2016.
Get yours here: Ravenholdt T-shirt
If we get a good response and we are happy with the quality and the process, we may offer a second run. We might also consider offering the logo on other items, such as a hoodie. Please let us know what you think and what might interest you.
We may also do another US run before Blizzcon. US people, let us know if you are interested.